If you Google "caregiver courses for International students in the UK" you'll find a ton of websites with useful information. How can you be sure, though, that the person you've picked will help you with every facet of your caregiving?
Anyone interested in learning how to become a caregiver in the United Kingdom can take advantage of the information in this article, which also offers reasonably priced and simple certification courses.
You will learn everything you need to know about becoming a caregiver from these courses.
The caregiver certification will broaden your knowledge of caregiving and give you more credibility in the field.
Caregiver Course Requirements
This article will give you information on the requirements to enrol in any of the caregiver courses in the United Kingdom.
The following things are necessary for working as a carer in the UK. You will require: Have qualifying experience working as a caregiver Having a job offer and the capacity to work
A heart of compassion and effective communication abilities The passion to really make a difference in someone's life The right to work in the UK
To pass the Enhanced Disclosure checks by the Disclosure Barring Service, you must have excellent spoken and written English skills.
Top Caregiver Courses for International Students in the UK
Planning to get Caregiver Certification in the United Kingdom? Here is a list of the best caregiver courses available in the UK, along with information on how long and how much they cost.
1. Live-in Carer Training — Corinium Care
A job with Corinuim Care will provide you with award-winning training and support.
One key quality is necessary to work as a live-in caregiver with Corinium Care: compassion and caring. You don't necessarily require a long list of credentials or in-depth care experience. However, common sense, ethics, and dependability are qualities we do seek for.
Caregivers at Corinium Care come from many backgrounds and have had a wide range of life experiences. Along with the UK, many come from South Africa and Zimbabwe.
However, they all share the traits of being patient, empathetic, and eager to help their clients feel secure and at home.
What does a live-in caregiver do? A live-in caregiver's job is to help elderly people and frail adults live safely and comfortably at home. Corinium Care caregivers are present at the client's house every day of the week, 24 hours a day.
This completely managed service provides them with round-the-clock assistance and care that is specifically customized to the demands of the customer. You and the customer will communicate frequently with your committed Care Manager.
2. Caregiver — King's College London
Despite the fact that very few people discuss medical illnesses and how they affect families, medical conditions can affect everyone.
When a relative becomes ill, millions of individuals all around the world are suddenly pulled into a position of support and caregiving.
Caregivers can significantly contribute to the development and rehabilitation of their relatives.
These important concerns and questions pertinent to a caretaker who is supporting a relative will be covered in this six-month course.
You will get the chance to discuss your ideas and experiences with other caretakers from across the world in this free online course.
Additionally, there will be chances to reflect on how the current Coronavirus (Covid-19) pandemic affects relationships and experiences of caregiving.
What is covered in this course? You will be able to explain and manage the effects that sickness can have on those in a caring role by the end of the course, as well as measures to support enhanced wellness.
You can also talk about how to improve communication in relationships among caregivers.
Although some medical terminology is utilized, there are no prerequisites for the course in terms of prior knowledge or caring experience.
For individuals who desire to delve deeper into the subjects covered beyond what is covered in the core curriculum, there are optional supplemental materials available, some of which are scholarly papers.
3. Diploma in Caregiving (Elderly Care) — John Academy
Do you wish to give your elderly loved ones professional care and assistance? Do you intend to work in social care?
In order to assist you to develop the practical skills and information you need to satisfy the psychosocial and well-being needs of vulnerable elderly individuals, this Diploma in Elderly Care is designed to introduce the role and duties of an elderly care provider.
This elderly care course aims to teach you how to care for older people in all working contexts, whether you are a live-in caregiver or are thinking about working in a nursing facility.
You'll discover how to help those who are vulnerable and unable to live freely. You will also examine the problems and difficulties you will have while providing care for older people.
Key subjects include common illnesses, outdoor activities, and health and safety.
Moreover, you'll discover how to look after elderly dementia patients. Enrol in this online course right away to launch your health and social care career!
4. Health and Social Care — Newcastle College
Inspiring the upcoming generation of care providers in the UK is the goal of this caregiver training. Also, they want to prepare their graduates to provide exceptional service, compassion, and unshakable commitment to best practices.
Your entry into the field of health and social care begins here. Besides that, you will have the chance to work with other like-minded peers as you integrate into the Newcastle College University Centre community. You will acquire all the abilities and information necessary to excel as a healthcare professional.
Students at Newcastle College receive training for employment in the health and social care fields. They offer first-rate amenities in realistic settings like our counselling suite and on-site medical ward.
Do you have a burning desire to improve the lives of others? You may become that change by earning a degree in health and social care from Newcastle College University Centre.
Free Online Caregiver Courses with Certificates in the UK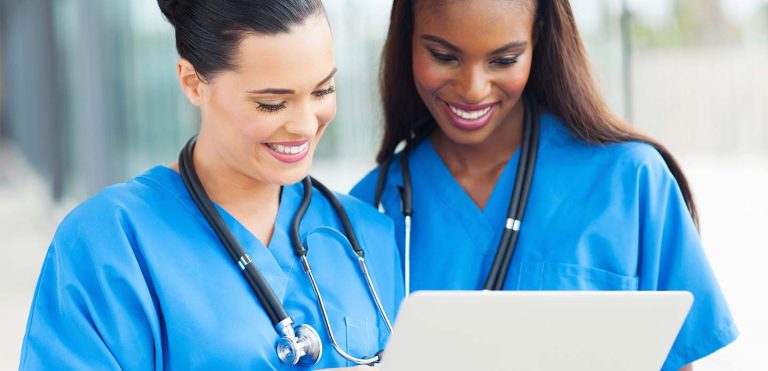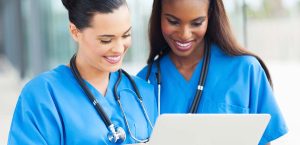 Your caregivers can improve their ability to meet the requirements of their patients and forge stronger bonds with them with the aid of free online caregiver courses with certificates.
The ideal training programs for your caregivers are listed below:
Introduction to Caregiving
Family Caregiver Online Training
Great Beginnings: An Introduction to Child Care
Mental Health & Resiliency in Aged Care Facilities
Great Beginnings: An Introduction to Child Care
Understanding Dementia
The Basics of First Aid
OSHA First Aid Training and Standards
Mealtime Management
Introduction to Safe Patient Handling
Medication Management
Suicide Caregiving
With the free online caregiver courses with certificates listed here, caregivers will be able to provide the best quality care for their patients.
Caregiver Course Tuition Fee in the United Kingdom
In the United Kingdom, care workers, aged care nurses, elder care, and child care careers can be started on a part-time or full-time basis with the aid of caregiver training programs and certifications.
You may find the full list of current UK caregiver course tuition costs in the paragraph below.
Online, part-time, and full-time caregiver courses in the UK range in price from as little as £15 to as much as £100 or more. The cost of this caregiver training varies between universities and is based on the \ program's length and nature.
This information will be very helpful if you are an International student seeking to enrol on caregiver schools in the UK.
Conclusion: Caregiver Courses for International Students in the UK
In conclusion, if you have questions regarding studying as a caregiver in the Uk, leave a comment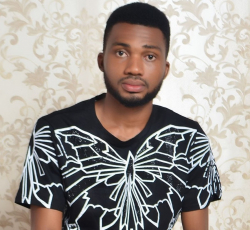 Latest posts by Benjamin Targba
(see all)