Nigeria is indeed blessed with a lot of talented players but how come we only have a few being noticed? This has been a rhetorical question for a while. However, this is probably because most of these talented players are not in the right football academy that has high chances of having them being profiled for better contracts. Thus, this post will unleash the top 10 best football academy in Nigeria. Happy reading!
Football academies are establishments or soccer facilities that groom or nurture the talents of young and upcoming footballers in other to make them professionals. With so many football academies in the country, one needs to get it right in choosing the best or one of the best to enhance good training/facility. Most of these football academies run a very cheap program structure making it affordable for youngsters as the registration fee of so many is as low as #6,000. Hence, in a bid to guide you to the right path, let's examine the top 10 best football academies in Nigeria.
Top 10 Best Football Academy in Nigeria

Aspiring to be a top footballer requires one going through the right steps over time. One of such steps is attending the right football academy that has a high tendency of being noticed easily/quickly by notable clubs scouting agents. Apparently, almost all football teams have their academy but they seem more 'healthier' than themselves while considering so many factors. Hence, we shall take a look at the top 10 best football academy across the country, Nigeria.
1. Pepsi Football Academy (PFA)

Established in November 1992, the Pepsi football academy is practically the best in Nigeria and it is owned by the popular beverage – PEPSI. The well-known foot academy providers talented youngsters with the opportunity to develop within the football industry via their facilities. Although based in Lagos at Agege Stadium, the academy has 14 centers across the country with over 3,000 students.
The form fee for ages five to fourteen is N6,000 only. The academy is not just being profiled as one of the best via facilities and a number of centers alone, it has birthed some prominent footballers with the likes of Mikel Obi, Elderson Echejile, Sunday Mba and many others emerging from the academy.
2. Kwara State Football Academy (KFA)

The top soccer academy is owned by the Kwara State Government as it was established in 2005 under the leadership of Dr. Bukola Saraki. The football academy commenced operations with former Nigeria national team technical adviser Clemens Westerhof but is currently managed by a Swedish technical director, Paul Ashwonth. The academy has 7 other coaches who are former Nigeria international footballers with coaching certificates. The academy currently has over 150 students and enrols talented youngsters within the ages of 13 – 21 years.
3.  Midas Soccer Academy (MSA)

The football academy is affiliated with the Nigeria Football Federation. It was established in December 2006 in a bid to discover young soccer talents in Nigeria and help skilful individuals (youngsters) to professionalism. It is currently located in Ipaja, Lagos state.
Official Website: Midasfootballlacademy
4. Abuja Football College (AFC)

Abuja football college was established in December 2012 by Gabriel Newton who is also a FIFA licensed instructor, in partnership with Haruna Abba.  With good facilities, USA curriculum amongst other factors, the academy has found its way to one of the topmost football academies in the country.
5. Papilo Football Academy

Established in 2001, Papilo football academy is owned by one of Nigeria's greatest footballers Nwankwo Kanu, Who has played with Ajax, Milan, Portsmouth and Arsenal and has a lot of achievements tied to his name.  The academy has over 200 students in Kanu's estate in Owerri.
Meanwhile, Kanu is said to be currently building one of the largest football academies in Africa and it will be opened to youngsters between the ages of 15 – 19 years.
Contact details: +234 803 777 9697, papilonwankwokanintl@yahoo.com
6. Barcelona Football Academy
Situated in Lagos, Barcelona football academy in Nigeria was established to aid youngsters to be at their best while playing the football game. Children who actually want to take footballing as a career will love to be there as one of the admission chances is one passing the football aptitude or ability test. The academy enrols youngsters within the age range of 5 – 18 years.
7. Siaone Soccer Academy

SSA as it is alternatively called was founded by the former Nigeria striker and coach, Samson Siasia.  The football academy is situated in Abuja, Nigeria's Federal Capital Territory. The football academy is indeed one of the very best in the country.
Website link: Siaonefotballacademy.om
8. Lagos Tigers Football Club
The football club is a rapidly growing soccer school based in Lekki and Gbagada. It was established in 2012 for boys and girls between the ages of 3 – 15 years in other to guide them to professionalism. The soccer school began with just five members but now currently has over 200 students. It is believed that if the enthusiasm for sports is generally heightened, the number would greatly increase. The soccer-based school indeed deserves to be profiled as one of the top ten.
9. Edusko Sports Academy

The football academy was set up by a notable footballer, Chief Segun Odegbami in 2007. The academy centres around various games with the likes of b-ball, tennis and others being made available. It enrols youths from all parts of the country as they are placed under professional tutelage to bring out the very best in them. It is the first and only multi-sports secondary school for young boys and girls with an interest and passion for sports.
10. Chelsea Football Academy, Nigeria
The London club has an academy to groom youngsters in Nigeria as they have professional instructors/trainers to tutor their students. It is however situated in London (the U.K), indicating that one will have to travel to London for enrollment. If you really desire to play the football game at an elevated level, then Chelsea football academy should be one of the best to consider.
How To Join Football Academy in Nigeria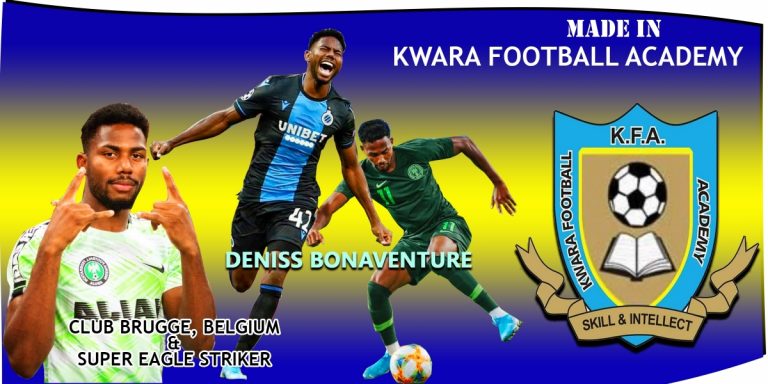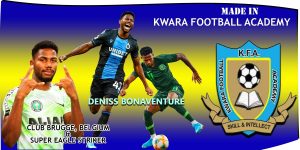 Football is a game of passion and so before you decide to pursue a professional carrier in football you must ensure to have passion and love for the game.
If you are planning of joining these top football academies in Nigeria, you can visit their websites where you can download the application form, then complete it, and print it out in person at the provided training venue.
However, not all football academies in Nigeria have websites, some use football pages while in some cases a publication will be made and a location will be stated where applicants can purchase forms.
Requirements include;
Photocopy of your birth certificate
Passport photographs of you and your parent or guardian
Copies of your school results
If you completed secondary school education, then provide copies of your WASSCE or GCE, or NECO results
Copies of your medical report
Eligible applicants must come with their parents or guardian upon registration.
Cost of Joining Football Academy in Nigeria
For some football academies, the cost of joining is high while for some it is cheaper but notwithstanding, always ensuring to meet up the requirements.
While the registration fees of some of the football academies in Nigeria are free others aren't, and while some academies will provide you with training kits, others will ask you to provide them yourselves.
The minimum cost of joining a football academy in Nigeria is N150,000
For a more detailed cost of registration to join these football academies, kindly reach out to their websites.
Read Also:
Top Technical Schools in Nigeria
Conclusion:  Top 10 Best Football Academy in Nigeria
Conclusively, playing in a football team can be very difficult without passing through the football academy – more so, the right one! Thus, the highlighted top ten best football academy in Nigeria will serve as a guide to your football career. Get enrolled in any, and in no time you will be noticed by prominent club scouting agents.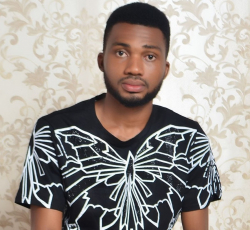 Latest posts by Benjamin Targba
(see all)