Discover some of the top Nollywood casting agencies in Nigeria. There are many numbers of firms operating in the Nollywood industry in Nigeria. A large number of these organizations are film industry management agencies.
What function do acting agencies have in the Nigerian film industry?
The middlemen of the entertainment industry are the agencies. They represent talents, such as actors, writers, directors, producers, and other artists, and it is their role to offer their clients' services to talent buyers. Let's take a look at some of the major Nollywood acting agencies. You will be able to learn more about whatever agency they belong to with this information.
List of Nollywood Casting Agencies in Nigeria
Looking for a place to start in Nigeria's film industry? The following are some well-known casting agencies in the Nollywood industry.
1. The Nollywood Factory
The Nollywood Factory (TNF) is a global entertainment production firm based in the UK and Nigeria. TNF produces feature films, television shows, and music videos, as well as writing, directing, shooting, editing, and marketing them.
They also cover corporate events and provide press-ready movies and radio audio clips. When a television commercial is required, the TNF team works together to place the client in front of their desired demographic.
For almost ten years, the Nollywood Factory crew has been a part of the Nollywood phenomenon. For the Nigerian and international music industries, TNF is set to revolutionize Nollywood feature film productions, television programs, and short films.
2. NollyCasting
With thousands of job openings in the film and music industries, content creators frequently struggle to locate the proper personnel for certain positions. NollyCasting is here to help you with that.
NollyCasting is dedicated to assisting you in achieving your goals in acting, music, producing, and more. They assist actors in bridging the gap between possessing the proper talents and being able to find work. NollyCasting connects casting directors, producers, and directors with actors, agencies, and managers.
Join NollyCasting's qualified database to quickly discover your next job. This is the greatest resource for a wide range of roles that can help you get your talent noticed.
3. Cast.i.ng
Cast.i.ng is a platform for actors, casting directors, and agencies to collaborate. They are a casting and talent management company. Producers, casting directors, and actors in the Nigerian film and television business are served by this association.
Cast.i.ng was founded as a casting agency to replace Nigeria's centralized and chaotic audition process. They plan to do it by using a virtual auditioning platform to connect casting directors with the greatest performers.
In Nigeria, the traditional technique of casting is currently a long, disorderly, inefficient procedure that does not provide value for money. As a response to the challenges in the Nollywood industry, Cast.i.ng – an actor and a casting director – was created.
4. Eezifind
Eezifind.com is a portal for auditions and casting calls in the Nigerian film industry, known as "Nollywood." It is a location where filmmakers, actors/actresses, and production crew meet to network and shoot a film or reality program for television.
They have a database of talented persons in the creative media sector, together with their professional portfolios. This effectively grants filmmakers, production companies, and producers unrestricted access to the best talent for their Nollywood projects (s). That's exactly what they are!
Eezifind can make networking, connecting, and troubleshooting more easier for industry experts.
5. Nigerian Talent
Do you want to be a part of a Nollywood movie? This is your opportunity!
Nigerian Talent is working on an initiative to help and promote the work of aspiring Nigerian screenwriters, performers, and actresses. If you sign up for this initiative, you'll be promised a part in one of their next films.
Nigeriantalent.com is a Benin-based film production and entertainment firm. They produce films and put on shows all throughout Nigeria.
6. Sneeze Films
A casting call has been posted by Sneeze Films, a Nigerian film production firm. Moses Inwang, a well-known Nigerian director, leads the production firm.
Sneeze Films is the production company behind Nollywood blockbusters like Last 3 Digits. The company holds open casting calls for aspiring Nollywood actors and actresses.
7. SMATMedia
SMATMedia is a company that creates and designs media content. The business frequently issues casting calls for new television shows AreaFC. MTV Shuga, a multi-award-winning international TV series, is produced by the firm.
SMATmedia is a media content design and production company that specializes in stage, television, film, and radio production.
8. Believe Media Productions
Are you enthralled by the idea of acting? Can you show you've got what it takes to be the next big thing? For a movie audition, Believe Media Productions is seeking actors and actresses that match the following requirements. Actors and actresses between the ages of 20 and 50 are encouraged to attend.
9. Audrey Silva Company
The Audrey Silva Company is next on our list. Mildred Okwo and Rita Dominic own this well-known producing company. The production company has issued a casting call for their upcoming television series. The Meeting and, more recently, Suru L'ere were both produced by the business.
10. Playground Production Company
For a single-cam sitcom, a production outfit named "Playground Production Company" is looking for exceptional male and female actors. Do you want to be a part of this new upcoming sitcom's cast? If this is the case, you must get to work. The good news is that the show will go on.
Read Also:
Most Horrific Nollywood Movies
How To Start Comedy in Nigeria
Last Thoughts: Top Nollywood Casting Agencies in Nigeria
Nigeria's film industry, often known as Nollywood, is the world's third-largest feature film producer. straight-to-video productions were the foundation of Nollywood. Today's narrative is quite different. The industry earns about half a billion dollars in annual income.
Nollywood is gaining international attention, and it is rapidly evolving, with film producers eager to break into new territories. Money is being invested in the overall quality of productions, not simply the writing.
Acting agencies play an important role in the Nollywood business, particularly for young actors and actresses. They spend a lot of time on behalf of the customer arranging auditions and client bookings, negotiating prices, advising clients, and dealing with work permits and travel arrangements.
Making connections is arguably the most crucial aspect of being an acting agent. We looked at acting agencies in the Nigerian film industry in this post. Because these are just a handful, I believe the Nollywood industry still has many more movie companies.
We believe this article has revealed some of the best Nollywood casting agencies in Nigeria.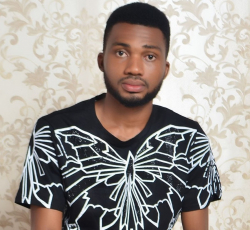 Latest posts by Benjamin Targba
(see all)