Are you looking for the best and less competitive Universities in Nigeria? Worry no more as we unleash some of the easiest State and Federal Universities to gain admission in Nigeria.
In our previous article, we looked at some cheap private universities in terms of tuition fees, but in this article, we are going to look at universities that are not competitive to get admission in Nigeria.
Getting admission to Nigerian universities is become very hard nowadays due to the population of students applying for one course.
Before sitting for your JAMB, it is very imperative to make thorough research about your preferred course and institution.
You have to be certain that your preferred school is not competitive to get admission with your preferred course.
If you can not sand the competition of that school for your preferred course, there are basically 2 things you can do; study hard and get a higher JAMB score or choose another school completely.
Below, you will discover the most less competitive and easy universities to gain admission to in Nigeria. Thus, if you have been looking for a very less competitive university to apply to and gain admission easily in Nigeria, then you are in the right place.
Less Competitive Universities in Nigeria (Federal & State)
Below is a comprehensive list of universities that are very easy to secure admission in Nigeria.
Federal University, Dutsin-Ma, Katsina State
Federal University, Wukar
Modibo Adama University of Technology, Yola
Ebonyi State University (EBSU)
Enugu State University of Science and Technology (ESUT)
Umaru Musa Yar'adua University Katsina
Federal University, Gusau, Zamfara State
Gombe State University of science and technology
Delta State University (DELSU)
American University of Nigeria (AUN)
Federal University Of Petroleum Resources, Effurun
The Federal University, Ndufu-Alike
Federal University, Dutse
The Federal University, Oye-Ekiti
Federal University, Birnin-Kebbi
Kwara State University
Usumanu Danfodiyo University
Abia State University, Uturu
Adamawa State University, Mubi
Adekunle Ajasin University, Akungba
Ambrose Alli University, Ekpoma
Bauchi State University, Gadau
Benue State University, Makurdi
Bornu State University, Maiduguri
Cross River State University of Science &Technology, Calabar
Delta State University Abraka
Eastern Palm University Ogboko, Imo State
Ebonyi State University, Abakaliki
Edo University Iyamo
Enugu State University of Science and Technology, Enugu
Gombe State University, Gombe
Ignatius Ajuru University of Education,Rumuolumeni
Imo State University, Owerri
Read Also: Universities in Nigeria That Accept NECO
Reasons Why These Universities are Less Competitive
Below are some possible reasons why we considered these Universities less competitive in Nigeria
1. They are not widely preferred in Nigeria
One fundamental reason these Universities are less competitive is that a majority of students that make them the first choice when registering for JAMB and making a choice of institution.
As a result, students who end up in their universities are just a few who could not gain admission into their most preferred top universities.
2. The schools record a relatively few numbers of aspirants yearly as compared to others
Another contributing factor that makes the above-mentioned Universities less competitive is that they have less number of aspirants.
Thus, the university is even looking for more students. One of the mistakes many students make is to apply for admission to those top universities in Nigeria and end up not getting admitted.
Many students prefer to apply for admission in very competitive schools like UNN, UI, UNILAG or OAU. But the truth is that if you are not very sound academically, then you can't gain admission into those schools because of the high demand and standard for JAMB Score.
So, if you are not good enough, why don't you apply for a school that will give you admission easily in any of these universities that are less competitive.
3. Their departmental cutup marks are low
Another reason why it is easier to gain admission into the schools I just mentioned is because their cutoff marks are very low. Thus, students with low cutoff can still gain admission via the university's merit list.
Read Also:
NUC Accredited Medical Schools in Nigeria
Accredited Colleges of Education in Nigeria
Conclusion: Less Competitive Universities in Nigeria
In conclusion, the desire to gain admission into some of the best and top Universities in Nigeria should not make you neglect some of these less competitive universities in Nigeria that are easy to get admission to.
Alot of students spend good years at home applying for admission into top universities and are often left disappointed, that should not be your story.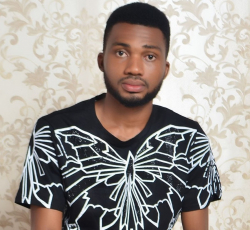 Latest posts by Benjamin Targba
(see all)