What do you know about the history of drama and theatre in Nigeria? They clearly have a long history dating back to medieval times. You'd agree that this is a world rich in ingenuity and imagination. Why are so many people drawn to this occurrence? Participants make up one group, while viewers make up the other. Let us now investigate the country's history of drama and theatre.
History of Drama and Theatre in Nigeria
The word "theatre" stems from the Greek 'ei azpov,' which means "to play." Its primary connotation is that it is a venue for shows. This is a type of art in which the actors conduct dramatic action to reflect on life.
Theatre is a synthetic art form. It mixes literary, musical, visual, architectural, and other artistic expressions. In 52 BC, the first theatre in Rome was constructed.
Drama is a literary form in which actors replicate an activity through conversation or pantomime. This conversation is divided into scenes or acts. Comedy, tragedy, tragicomedy, farce, melodrama, musical comedy, and closet comedy are all sub-genres of drama. The word "drama" comes from a Greek word that means "I do" and refers to activity. Williams Shakespeare introduced the term "drama" into the English language, replacing the term "play or game."
Brief History of Drama in Nigeria
Let us take a look at the history of theatre in Nigeria, from pre-colonial times to colonial times to post-colonial (independence) times.
1. Pre-colonial Period
Drama has a long history in Nigeria, dating back to the colonial era. Before the arrival of Nigeria, the drama had been revealing itself in holy religious rites among ethnolinguistic communities. Egungun, Sango, Oro, Obatala, Ifa, and Oshagiyan are Yoruba religious festivals that feature such practices. The pre-Islamic and Arabian Bori spirit medium, Saro dance, Dodoo, and Yakamanci are all popular among Hausas. The Kanuri group's Bornu puppet dance, as well as the Efik-Ibibio's and Ekpe festivals, are examples of drama in their culture.
2. The Colonial Era
The advent of European operas to the Lagos colony occurred during the late nineteenth and early twentieth centuries. In the 1940s, Alarinjo (touring theatrical artists) evolved from masked secular masquerades due to the impact of western culture on Colonial Nigeria.
Mime, colorful costumes, music, traditional drumming, and folklore are all part of its culture. Professional folk opera troupes arose as a result of the Alarinjo culture's adaption. Hubert Ogunde, the founder of this tradition, was followed by Kola Ogunmola, Duro Ladipo, Oyin Adejobi, Moses Olaiya, and Funmilayo Ranco.
Drama did not develop only in the Western world. Unlike their western counterparts, several educated returnees in the Eastern area preferred to engage in page theatre by writing novellas based on European classics. Thomas Orlando Iguh and O.A. Ogali are two prominent examples. By the early 1950s, theatre was becoming more of a genre, and James Ene Henshaw was a pioneer in this culture.
3. The Post-Colonial Era
As early as 1960, the post-colonial theatre culture relocated to Ibadan. This was among the university-based elitists led by Wole Soyinka of the University of Ibadan, an outstanding dramatist and theatre practitioner. He founded the Orisun theatre company and the 1960 Masks 1960.
The founding of the Mbari Club at the University of Ibadan in 1961 signalled the start of a new era in Nigerian theatre and theatre. Wole Soyinka, Chinua Achebe, Okigbo, J.P. Clark, Mabel Segun, Demas Nwoko, Arthur Nortje, South African Ezekiel Mphahlele, Frances Ademola, and Sudanese El Salahi are among the club's notable members. This club also acts as an open-air performance venue, with premieres of Soyinka's "The Trials of Brother Jero" and Clark's "Song of a Goat."
In the late 1970s, radical playwrights with socialist leanings emerged as a result of the post-civil war period. Femi Osofisan, Bode Sowande, Tunde Fatunde, Olu Obafemi, and Kola Omotoso are among these writers.
The scarcity of professional playwrights in contemporary Nigeria is one of the obstacles to theatrical progression. The threat of piracy and a scarcity of theatre performances and performers, as a result of the technological change to digital film production, had undermined and impoverished the drama culture.
Brief History of Theatre in Nigeria
Nigerian theatre began as a form of Yoruba folk opera that first appeared in the early 1940s. It featured great miming, vibrant costumes, and traditional drumming, music, and folklore. It incorporates Nigerian themes, ranging from present satire to historical tragedy, and is directed at a local audience.
Despite the fact that the plays were performed solely in Yoruba, a translated synopsis can help speakers of other languages understand and appreciate them.
The bizarre folktale, comical social satire, and historical or mythological accounts are three types of topics in Nigerian theatre. Both the text and the music emerged from a combination of liturgies from several religious sects.
Although there are more than a dozen touring theatre companies, three professional companies stand out. Hubert Ogunde, Kola Ogunmola, and Duro Ladipo are among them. Each of these groups has developed its own particular style, influenced by the founder's preferences. The founders usually compose or modify the plays, produce them, arrange the music, and act in the principal roles.
Biblical episodes in Christmas and Passion play performed by separatist African churches in the 1930s and 1940s inspired this modern dramatic genre.
Ogunde was the first to set up a professional touring company in 1945. Some of his plays are satires on Yoruba characters, such as the envious spouse, stingy father, and rash son. Others focus on current happenings in Nigerian politics.
In 1947, Ogunmola formed his own Theatre Party by assembling an acting ensemble with some of his students. The incorporation of biblical material for the basic narratives in Ogunmola's operas reveals a Christian influence. Ogunmola incorporates folklore into the discussion by praising poetry, proverbs, and incantations. His acclaimed production of Amos Tutuola's work The Palm-Wine Drinkard exemplifies this.
Ladipo, a church music composer, composed cultural dramas based on historical material in the early 1960s. Ladipo used ceremonial drumming, chanting, and singing, and was undoubtedly influenced by his forefathers. He also wore traditional costumes that were suited for the historical or religious groups portrayed in his works.
Before joining Ladipo, some of the performers had participated in religious rites. As a result, their ceremonial substance was merged into a modern mould
Read Also:
What Happened To King Jaja of Opobo?
Conclusion: History of Drama and Theatre in Nigeria
How can a culture with such a lengthy history of drama and theatre in Nigeria keep up with a constantly changing world? Ultimately, only time will tell
That's all about the history of drama and theatre in Nigeria.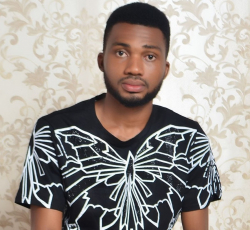 Latest posts by Benjamin Targba
(see all)