I am very delighted to inform you the Gulder Ultimate Search Registration for 2021 has officially begun and forms are out, you can process and submit your application on the official website.
Many Nigerians have expressed their joy on social media platforms celebrating the return of this reality TV show that went off the air for some years.
For those who are just getting to know about this TV show for the first time, In this article, I am going to brief you all on what you should know about Gulder Ultimate Search, and what is expected of applicants.
About Gulder Ultimate Search
Gulder Ultimate Search (GUS), is a survival reality and audition show that came to prominence and dominated the Nigerian airwaves in the early 2000s. Just recently, The TV show has announced its triumphant return after seven years off the air.
From the first edition, which premiered in 2004, contestants were camped in different parts of the country to struggle against themselves and the wild, i.e. nature, and their search for a hidden treasure that brings to the last person standing instant fame and fortune.
Who Are The Founders Of Gulder Ultimate Search?
The Reality TV show was created and sponsored by Nigerian Breweries Plc, manufacturers of Gulder lager beer, GUS started in 2004 and enjoyed 11 seasons on the air.
The show went on to become the most-watched reality TV series in Nigeria before it ended in 2016.
Now, the management of Nigerian Breweries, NB, Plc, the maker of Gulder Lager Beer,  has officially announced that the TV show will come back with "The Age of Craftsmanship" being the theme for the 2021 edition.
The Corporate Affairs Director of Nigerian Breweries Plc, Sade Morgan said: "We are really excited to be bringing back the Gulder Ultimate Search for the viewing pleasure of Nigerians who have over the years continued to call for the return of the show".
Now that Big brother Naija has won the hearts of many Nigerians over the years, The Gulder Ultimate search is making a blockbuster return once again to get Nigerians entertained.
Gulder Ultimate Search 2021 Registration
The Gulder ultimate search 2021 registration has officially started and the registration portal is going to start accepting applications from 1st to 8th September 2021.
All applicants are expected to meet requirements before submitting applications
Registration Requirements
The management of the Gulder Ultimate search has stated the following requirements as mandatory for those who wish to apply
Applicants must be Nigerians with an age range of 21 to 35 years
The cost of Gulder ultimate search forms and auditions will be announced by the organizer
All applicants must be fully fit and some cases will be required to provide a statement of medical fitness
Ensure to prepare a bio-data that entails everything about yourself
All applicants are expected to prepare for an aptitude test that will assess their level of intelligence
A recent half-frame passport against a pin background will also be needed for the show
Prepare a 1 minute, full-frame video of yourself stating why you should participate in this year's Gulder Ultimate search. (Video must not be above 20Mb)
Once you have the above ready, congratulations
Read Also: Heroes & Heroines Who Fought For Nigerian Independence
Gulder Ultimate Search 2021 Registration Form
Application forms will be available on the website, all you need to do is get the above requirements ready and head on to their website to process the online registration
Gulder Ultimate Search 2021 Application Website, How To Apply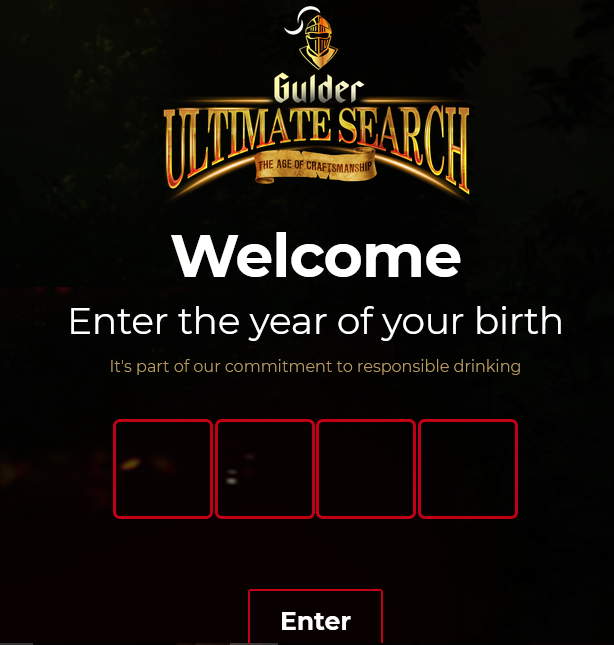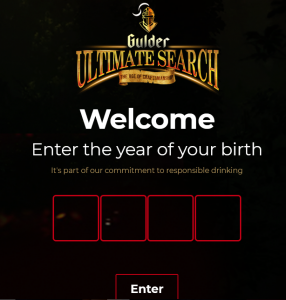 Adhere to this guide to apply for Gulder Ultimate Search (The Age of Craftsmanship" Audition)
Simply follow the instructions below to do Gulder ultimate search registration 2021;
Go to the official Gulder Ultimate search portal here.>> www.gulderultimatesearch.ng.
On the registration page, type in your year of birth in the 3 boxes provided and click on the "Enter" button. You will be redirected to the registration home page.
Register with your email address and password
Check your email inbox, click on the link sent to it to confirm your email
Now visit your Gulder Ultimate Search dashboard.
Fill in your personal details
Upload your recent photograph
Answer the questions given to you in the question section.
Click on the "submit application" button. Congratulations!!!
Now Whats Next?
Shortlisted applicants will undergo a regional selection process in Abuja and Enugu on September 13 and 14, while the selection will take place in Lagos on September 16 and 17.
Gulder Ultimate Search 2021 Audition Screening Date & Locations
Below are the Screening dates and Locations for Gulder Ultimate Search 2021
The first screening session will commence on September 13 in Abuja and Enugu,
The second screening session will also commence on September 16 and 17 in Lagos.
When is Gulder Ultimate Search Starting?
Gulder Ultimate Search 2021 (The Age of Craftsmanship) will be aired on TV from October 16th and will run till December 19th, when the grand finale will hold.
Gulder Ultimate Search Winner Prize Amount 2021
The Last Edition withness a price of ₦10 million Naira and a brand new SUV for the winners, So fans are expecting nothing less than this again.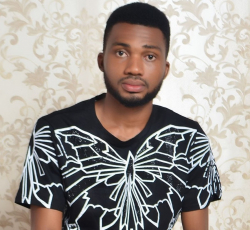 Latest posts by Benjamin Targba
(see all)