This post is all about Gulder Ultimate Search past Winners starting from the first to the last edition.
The Gulder Ultimate Search has made a blockbuster return and applications have started already. People have been rushing to apply and register on the website but let's not be in a hurry to an extent that will make us forget all the past Gulder Search Winners from 2006 till date.
Just like the Big Brother Naija TV show, the Gulder Ultimate Search was one of the most-watched programs ever aired on TV but suddenly went off the air leaving fans in disappointment.
For 11 seasons, The Gulder Ultimate Search captivated viewers and kept everyone glued to their TV screens. The last edition of the survival reality show was held in 2014 but its impact on Nigeria and Nigerian television can never be forgotten, with several memorable seasons and winners.
The grand prize for winners rose from N3 million from the first edition to N10 million with an addition of a brand new SUV in the last edition. Now we are anticipating more grand prizes not just for the first winner but the runner-ups as well.
Asides from the prizes given to the winners, the show served as the bedrock upon which some of the winners have been able to build successful careers mostly in the entertainment and business industry. while others have also preferred a low-key lifestyle and away from the spotlight
Below is a list of all 11 Gulder Ultimate Search winners and what they've been up to since their victories.
Gulder Ultimate Search Past Winners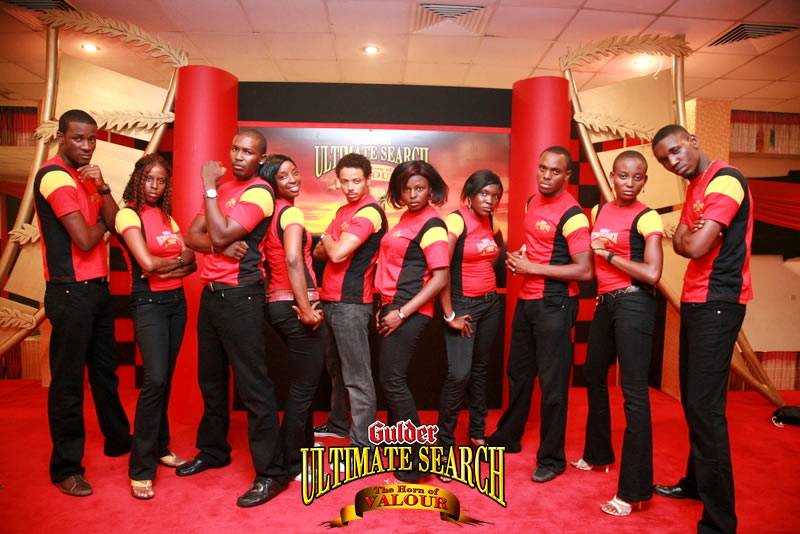 People without knowledge of the past (history) are said to be suffering from amnesia, moving into the future without guidelines, It becomes very paramount to acknowledge the past winners of Gulder Ultimate
Below is the list of all Gulder Ultimate Search Winners from 2006 till date and how far they have gone in life.
Ugo Egwuagwu (Season 1 Winner)

Ugo Egwuagwu made history as the first winner of the first-ever of Gulder Ultimate Search. The first edition took place on the snake Island in Lagos State in 2004.
He went home the Star Prize of 3 Million Naira. Looking at his life after then, Egwuagwu is currently an actor and entrepreneur, starring in Ultimate Warrior and Royal Castle. He also makes footwear leather products, a venture he describes as a "family business."
Lucan Chambliss (Season 2 Winner)

The Second Edition of GUS tagged "The Lost Helmet of General Maxmllian" took place in Obudu Cattle Ranch, Calabar Cross River.
Lucan Chambliss was victorious also went home the Star Prize of 5 Million Naira.
Hector Joberteh (Season 3 Winner)
Hector Joberteh won the third edition of the Gulder Ultimate Search and took home the grand prize of 5 Million Naira and a Ford Explorer SUV. Sadly to say Hector was assassinated with a gunshot in his apartment in Lagos on the morning of 3 September 2017. May his soul rest in peace, Wicked world!!!
Dominic Mudabai (Season 4 Winner)

Dominic Mudabai won the fourth edition of the show tagged "the Search of the olden Age". Since winning, Mudabai has partnered with brands such as MTN, Etisalat, Gulder, Stanbic IBTC Pensions, Honeywell, YO' Yoghurt, and Interswitch.
In addition, the entrepreneur is also the founder of Wung Fitness, a fitness, health, and wellness company.
Instagram @ Dominicwung
Michael Nwanchukwu (Season 5 Winner)

Michael Nwanchukwu won the 5th edition of the GUD as he found 'The Lost Chronicle' and exchanged it for the 5 million naira and a brand new SUV.
After his victory, he has appeared as a "gatekeeper" in the seasons that followed later.
Uche Nwaezeapu (Season 6 Winner)

Mr. Uche Nwaezeapu won the 6th edition which was held in Omodo Forest of Aagba in Osun State with the tag "The Horn of Valour". Uche Nwaezeapu later got married to Lauren Agokei in 2018. The marriage is blessed with beautiful kids
Read Also: How to Calculate VAT in Nigeria
Kunle Remi (Season 7 Winner)

Kunle Remi became the "Ultimate Hero in the seventh edition of the reality show, held in Omo Forest, Ogun State. Since winning, Remi has graduated from the New York Film Academy and appeared in several movies and tv shows, most notably Tinsel and Falling.
Instagram @ Kunleremiofficial
Chris Okagbue (Season 8 Winner)

Fastest rising Nollywood star; Chris Okagbue won season 8 of the Gulder Ultimate Search, tagged "The Contest of Champions". After the show, Okagbue has been a presenter, as well as appeared in movies and TV shows, including Tinsel, Secrets and Scandals, A Wish, and the critically acclaimed Lotanna.
Looking at his biography, Chris Okagbue was born in a royal family of former Obi of Onitsha, H.R.H Obi Ofala Okechukwu Okagbue and Ogechukwu Clara Okagbue of Onitsha Kingdom, Anambra State, Nigeria.
He is a graduate of Sociology from the University of Lagos, Nigeria. He has five siblings (one older sister Sandra Okagbue, a twin brother Christian Okagbue and three younger sisters Jane Okagbue, Christabel Okagbue, and Bella Okagbue).
Currently, Chris Okagbue is one of my favorite Nollywood actors
Instagram @ Chris__Okagbue
Paschal Eronmose Ojezele (Season 9 Winner)

Paschal Eronmose Ojezele found "The Gatekeeper's Fortune" and went home with a 9 million naira grand prize, N500,000 swagger allowance, and a brand new 2012 SUV.
Dennis Okike (Season 10 Winner)

In the forest of Usaka, Akwa Ibom, Dennis Okike found "The Tenth Symbol" and became the winner of the tenth edition. He exchanged the symbol for the 10 million naira and a brand new Mitsubishi Pajero. Since winning,
After winning the Gulder Ultimate Search Season 10, Okike has appeared in Nollywood movies including Malaysia Boy.
Instagram @ Dennisokike
Chinedu Ubachukwu (Season 11 Winner)

Gulder Ultimate Search Season 11 was held in Aguleri forest in Anambra state, where 'The General's Helmet' was found by Chinedu Ubachukwu. He went home with a 10 million naira prize and a brand new Ford Explorer car. According to his LinkedIn page, Ubachukwu works as a CMMS Analyst at Chevron.
Gulder Ultimate Search FAQs
Below are answers to frequently asked questions about Gulder Ultimate Search
Why Was Gulder Ultimate Search Stopped?
The Gulder ultimate search was initially stopped/rested because of the high cost of planning, organizing, and executing the program. This was revealed later by the Corporate Affairs Director, Nigerian Breweries Plc, Mr. Sade Morgan
Now the show has made a blockbuster return and fans are delighted to welcome it
Who Died in Gulder Ultimate Search?
A contestant by the name; Anthony Ogadje, drowned in a lake in Jos Plateau State in GUS 4 during the shoot. He died at the spot.

Who Was The First Anchor Of Gulder Ultimate Search?
Veteran Nollywood Star Chidi Moekem anchored the first edition of the Gulder Ultimate Search.
When Did Gulder Ultimate Search Start?
GUD started in 2004
Conclusion: List of Gulder Ultimate Search Winners
Above are all winners of the Gulder Ultimate Search from the first to the last edition. Information is power, keep visiting this web page for more informative contents like this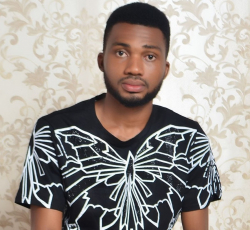 Latest posts by Benjamin Targba
(see all)